Media
MEDIA · COMMUNICATIONS
LIBRARY
MEDIA-COMMUNICATIONS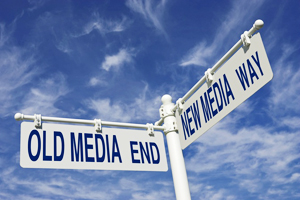 Today traditional boundaries blur as a result of new media that create an increasingly convergent communications environment. Media Law traditionally focused on critical First Amendment issues related to the press, to journalists, and to content. Communications law generally involved communications as a type of regulated industry, where content is not center stage but instead focus involves content delivery systems, entry into the market, pricing, and a myriad of other structural regulatio3ns that govern content delivery systems. Today provocative, cutting-edge developments in cyberspace now provide both media and communications law practitioners an array of contemporary problems to solve.
Attorney and Professor of Media Law Rita Lauria brings to Metalaw®.US more than two decades working at the forefront of media, communications, and cyberspace. Working in both traditional and new media, her expertise spans academia and practice.
As Adjunct Professor of Media Law, Rita Lauria trains our future lawyers in the intricacies of mass media law and First Amendment speech freedoms.
As former Associate Professor of Communications Law, Ethics, & Emerging Media, Rita Lauria advised and counseled dozens of young journalists on strategies to avoid defamation, privacy, and other suits of publication and newsgathering.
Metalaw®.US can assist you in effectively planning all your communications to avoid legal problems. Let Metalaw®.US  provide the comprehensive and sophisticated counseling necessary to protect you and your assets.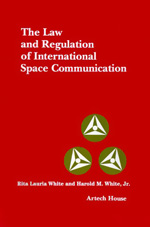 Pre-publication and Pre-broadcast Review
Avoidance of Defamation and Privacy Suits
Misappropriation and Rights of Publicity
Content Regulation of Media
Copyright and Intellectual property Counseling
Website Review
Best Practices Advice and Counseling
Representation before Administrative Agencies and other Governmental Bodies
Lobbying Government Officials and other Agencies
Assistance with Regulatory Compliance
Strategic Counseling - International Telecommunications
As Advisor for Communications to a newly independent nation, Rita Lauria advised the newly formed nation on national and international telecommunication and helped the nation attain full membership into the United Nations International Telecommunication Union. She represented the nation as National Delegate to several intergovernmental fora, including the South Pacific Forum, the Asia-Pacific Telecommunity, and the Joint Telecommunication Board of the United States and the Federated States of Micronesia.
Rita Lauria & Arthur C. Clarke Asia-Pacific Telecommunity General AssemblyColumbo, Sri Lanka
LIBRARY
Media Law Reading Room
Resources
Communications
CA Media Law, Guides, Forms, More